Georgian judoists Lasha Bekauri and Vladimir Akhalkatsi became world champions
Lasha Bekauri (90kg) and Vladimir Akhalkatsi (81kg) won the World Junior Judo Championships in Morocco and Tato Grigalashvili (81kg) won the bronze medal. Sportall.ge reports this,

Lasha Bekauri defeated Roland Gozzi of Hungary in the final and won the gold medal. Before the decisive battle, he defeated Korean Jupp Han, Argentinean Mariano Cotto-Bersieri, Uzbeks Muzaffarbek Trooboyev and Japanese Kosuke Mashayama.

Vladimir Akhalkatsi (81kg) defeated David Karapetyan of Russia in the final and became champion. Before the final, Akhalkatsi beat Moldovan Catalin Marian, Kazakh Aibol Nisanal, Canadian Alexander Arencibia, Azerbaijani Murad Fatiyev and Brazilian Guillerme Schmidt.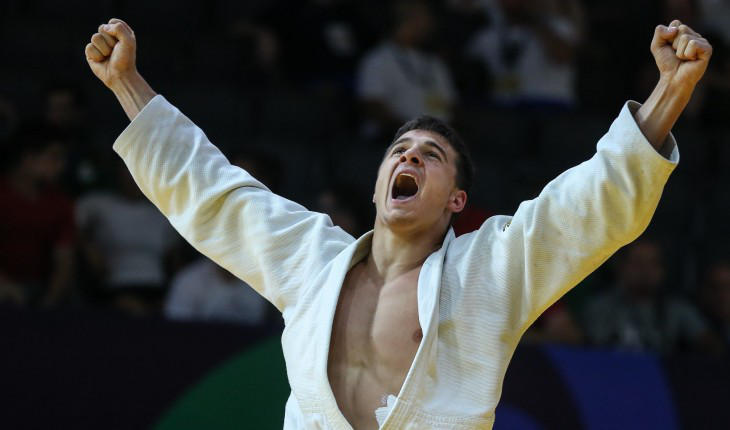 In the same weight category, Tato Grigalashvili defeated Japan's Daisuke Takeyesh, Giga Abuashish of France and Uzbek Jalolidin Kurbonmurodov, defeating Karapetyan in the semifinals, defeating Fatiev in the third place.
source ->
https://www.interpressnews.ge